Terms of Use
TECH-TIGER.CO.UK TERMS OF USE

PLEASE READ THESE TERMS AND CONDITIONS CAREFULLY BEFORE USING THIS SITE

1 WHAT'S IN THESE TERMS?
These terms tell you the rules for using our website tech-tiger.co.uk (our site).

2 WHO WE ARE AND HOW TO CONTACT US

2.1 We are Tech Tiger Group Ltd. We are a limited company registered in England and Wales under company number 13490214 and have our registered office at 7 Blenheim Court, Brownfields, Welwyn Garden City, AL7 1AD.

2.2 To contact us, please use the "Contact Us" page at https://www.tech-tiger.co.uk/pages/contact-us.

3 BY USING OUR SITE YOU ACCEPT THESE TERMS

3.1 By using our site, you confirm that you accept these terms of use and that you agree to comply with them. If you do not agree to these terms, you must not use our site.

4 THERE ARE OTHER TERMS THAT MAY APPLY TO YOU

4.1 Our Privacy Policy www.tech-tiger.co.uk/pages/privacy-policy sets out how we use your personal information.

4.2 Our Terms and Conditions www.tech-tiger.co.uk/pages/terms-and-conditions applies to your purchases from us.

5 AVAILABILITY AND CHANGES

5.1 We amend these terms from time to time. Every time you wish to use our site, please check these terms to ensure you understand the terms that apply at that time.

5.2 If any part of these terms is found to be unlawful, invalid or unenforceable then the remainder of these terms will remain in full force and effect.

5.3 We may update and change our site from time to time to reflect changes to our services, our users' needs and our business priorities.

5.4 Our site is made available free of charge. We do not guarantee that our site, or any content on it, will always be available or be uninterrupted. We may suspend or withdraw or restrict the availability of all or any part of our site for business and operational reasons.

5.5 You are responsible for ensuring that you have the technology necessary to access and use our site. We may change the technical requirements for using our site from time to time.

5.6 You are also responsible for ensuring that all persons who access our site through your internet connection are aware of these terms of use and other applicable terms and conditions, and that they comply with them.

5.7 Our site is designed to be accessed by people residing in the United Kingdom. We do not represent that content available on or through our site is appropriate for use or available in other locations.

6 HOW YOU MAY USE MATERIAL ON OUR SITE

6.1 We are the owner or the licensee of all intellectual property rights in our site, and in the material published on it. Those works are protected by copyright laws and treaties around the world. All such rights are reserved.

6.2 You must not copy or reproduce any content on our site (including but not limited to modifying or reformatting it when you copy it). In particular, you must not use any part of the content on our site for commercial purposes without obtaining a licence to do so from us or our licensors. Any licence we give to copy content or use it for commercial purposes will be subject to acknowledging us as the origin of the content.

6.3 If you copy or reproduce any part of our site in breach of these terms of use, your right to use our site will cease immediately and you must destroy any copies of the materials you have made.

7 INFORMATION ON THIS SITE

7.1 The content on our site (whether provided by us or any third party) is provided for general information only. It is not intended to amount to advice on which you should rely and we do not endorse any of this information. You may wish to obtain professional or specialist advice before taking, or refraining from, any action on the basis of the content on our site.

7.2 Although we make reasonable efforts to update the information on our site and to ensure that information provided by third parties is accurate and not misleading (for example through our contractual relationships with them), we do not verify or moderate all content on our site and we make no representations, warranties or guarantees, whether express or implied, that the content on our site is accurate, complete or up to date.

8 WE ARE NOT RESPONSIBLE FOR WEBSITES WE LINK TO

8.1 Where our site contains links to other sites and resources provided by third parties, these links are provided for your information only. Such links should not be interpreted as approval by us of those linked websites or information you may obtain from them.

8.2 We have no control over the contents of those sites or resources. If you purchase products or services from third parties we link to, we are not a party to these agreements.

9 USER-GENERATED CONTENT IS NOT APPROVED BY US

9.1 This website may include information and materials (or links to information and materials) contributed by other users of the site, including but not limited to reviews and comments. This information and these materials have not been verified or approved by us. The views expressed by other users on our site do not represent our views or values.

10 HOW TO RAISE A CONTENT ISSUE

10.1 If you wish to raise an issue about any of the content on our site please contact us using the details above.

11 OUR LIABILITY

11.1 We do not exclude or limit in any way our liability to you where it would be unlawful to do so. This includes liability for death or personal injury caused by our negligence or the negligence of our employees, agents or subcontractors and for fraud or fraudulent misrepresentation.

11.2 We are not liable for any loss or damage you suffer as a result of your use of, or reliance on, information on our site which is provided to us by any third party.
11.3 Our site is only intended for domestic and private use, you agree not to use our site for any commercial or business purposes.

12 YOUR CONTRIBUTIONS

12.1 Whenever you make contact with other users of our site or us, or otherwise make any contribution to our site or us, you must comply with the standards set out in these terms of use.

12.2 You warrant that any such contribution does comply with those standards, and you will be liable to us and indemnify us for any breach of that warranty. This means you will be responsible for any loss or damage we suffer as a result of your breach of warranty.

12.3 Any contribution you make will be considered non-confidential and non-proprietary. You retain all of your ownership rights in your contribution, but you are required to grant us a licence to use, store and copy that contribution and to distribute and make it available to third parties, and for users of our site to use that contribution as permitted by our website terms of use. The rights you license to us are described below.

12.4 If we think it necessary, we may report communications to the police and disclose your identity and details to them. We also have the right to disclose your identity to any third party who is claiming that any contribution from you constitutes a violation of their intellectual property rights, or of their right to privacy.

12.5 We have the right to remove any contribution you make if, in our opinion, it does not comply with our standards.

12.6 Your contribution must:

12.6.1 Be accurate (where it is factual in nature);

12.6.2 Be genuinely held (where it states an opinion); and

12.6.3 Comply in all aspects with the laws of England and Wales (in addition to the laws of any country from where it is posted).

12.7 Your contribution must not (without limitation):

12.7.1 Be defamatory of any person;

12.7.2 Be obscene, offensive, hateful or inflammatory;

12.7.3 Bully, insult, intimidate or humiliate any person;

12.7.4 Promote sexually explicit material, violence, discrimination, or any illegal activity;

12.7.5 Infringe the intellectual property rights of any other person;

12.7.6 Be likely to deceive any person;

12.7.7 Breach any legal duty owed to a third party, such as a contractual duty or a duty of confidence;

12.7.8 Be in contempt of court;

12.7.9 Be threatening, abuse or invade another's privacy, or cause annoyance, inconvenience or needless anxiety;

12.7.10 Be likely to harass, upset, embarrass, alarm or annoy any other person.

12.7.11 Impersonate any person, or misrepresent your identity or affiliation with any person;

12.7.12 Give the impression that the contribution emanates from us, if this is not the case;

12.7.13 Advocate, promote, incite any party to commit, or assist any unlawful or criminal act; or

12.7.14 Contain any advertising or promote any services or web links to other sites.

12.8 You are solely responsible for securing and backing up your contribution, we will not be responsible for any contribution which is lost or otherwise unavailable.

12.9 When you contribute content, you grant us a perpetual, worldwide, non-exclusive, royalty-free, transferable licence to use, reproduce, distribute, prepare derivative works of and display, that content at our discretion.

12.10 This licence will remain in place even after content is deleted from (or no longer publicly available to users of) our site.

13 SECURITY

13.1 We do not guarantee that our site will be secure or free from bugs or viruses.

13.2 You are responsible for configuring your information technology, computer programmes and platform to access our site. You should use your own virus protection software.

13.3 You must not misuse our site by knowingly introducing viruses, trojans, worms, logic bombs or other material that is malicious or technologically harmful. You must not attempt to gain unauthorised access to our site, the server on which our site is stored or any server, computer or database connected to our site. You must not attack our site via a denial-of-service attack or a distributed denial-of service attack. By breaching this provision, you would commit a criminal offence under the Computer Misuse Act 1990. We will report any such breach to the relevant law enforcement authorities and we will co-operate with those authorities by disclosing your identity to them. In the event of such a breach, your right to use our site will cease immediately.

13.4 If you use an account or other security information to access our site, you must not share that information with any other person and must treat it as confidential. If you provide any information to us when creating an account, you confirm that the information you provide to us is accurate, complete and not misleading. If you suspect anyone may be misusing your access to our site, or your security information has been compromised, you must notify us.

13.5 We have the right to disable any account or access to our site at any time, if in our reasonable opinion there is a security risk or you have failed to comply with any of the provisions of these terms of use or if we suspend or amend our services.

14 LINKING TO OUR SITE
14.1 You may link to our home page, provided you do so in a way that is fair and legal and does not damage our reputation or take advantage of it.

14.2 You must not establish a link in such a way as to suggest any form of association, approval or endorsement on our part where none exists.

14.3 You must not establish a link to our site in any website that is not owned by you.

14.4 Our site must not be framed on any other site, nor may you create a link to any part of our site other than the home page.

14.5 We reserve the right to withdraw linking permission without notice.

14.6 The website in which you are linking must comply in all respects with the content standards set out in these terms of use.

14.7 If you wish to link to or make any use of content on our site other than that set out above, please contact us using the details above.

15 WHICH COUNTRY'S LAWS APPLY TO ANY DISPUTES?

15.1 These terms of use, their subject matter and their formation, are governed by English law. You and we both agree that the courts of England and Wales will have exclusive jurisdiction except (if you are a consumer) that if you are a resident of Northern Ireland you may also bring proceedings in Northern Ireland, and if you are resident of Scotland, you may also bring proceedings in Scotland.

16 OUR INTELLECTUAL PROPERTY

16.1 You are not permitted to use our names, or logos or other intellectual property in any way which would breach our intellectual property rights without our prior written approval.
Heading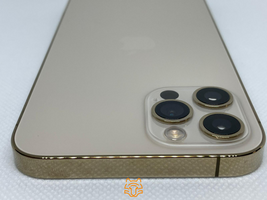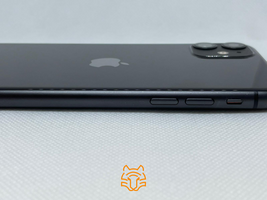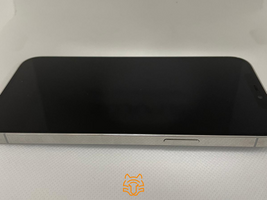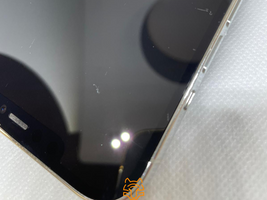 This is our top grade and will look as good as new. As a rule of thumb Grade A handsets will be un-marked, on the odd occasion there may be one very minor mark 1-2mm in length. We will let the pictures do the talking!
This is our second-best quality; devices will be in excellent condition. These tend to have 2-4 minor marks which still are hardly visible when being used. The previous owner has taken great care of this device. We receive great feedback on the condition of these devices, check out these examples!
This is the most common grade due to the nature of it being used tech. Our Grade C handsets tend to come with 5-8 minor marks. The previous owner has still looked after this device very well but some minor marks have appeared over time. You can get these devices at a great price.
Grade D handsets are our final grade. These handsets will come with noticeable marks, such as heavy scratches on the display and/or back glass along with some marks on the chasis. The previous owner hasn't popped on a screen protector or case so the device has developed some natural wear and tear