Environmental Pledge
The damage of new
Before we dig into our strategy on how we strive to be protect our planet, we wanted to give you a brief eye opener.
It is estimated that there are currently 4,000 tonnes of silver, 380 tonnes of gold and 200,000 tonnes of copper living in unused mobile phones around the world. That is crazy and sad.
How are phones made?
Mining
Mostly all materials in your phone are metals which can only be sourced by mining. While mining provides us with elements we need, some mining projects can cause water pollution, erosion, deforestation and harm the animals and plants in the area.
Carbon footprint
Every object has a carbon footprint, especially a mobile phone. It is clear a handset requires energy to function, communicating with friends, watching videos, using social media etc. most of the energy needed is not through everyday use, it is actually through production.
Making a mobile phone actually accounts for 85-95% of its carbon footprint, this is due to energy intensive mining and manufacturing.
This model is an environmental disaster as every phone built requires irreplaceable elements from the earth itself. Something that is even more concerning, the average user upgrades their phone every two years without recycling their old handset. The model is unsustainable. It is estimated that we still only recycle roughly 20% of old devices, plenty still arrive in landfill where they contaminate water and soil.
Our strategy
It is so important that we all protect our planet, and we feel businesses can play a huge role.
Every single bit of tech which we purchase and resell prevents the possibility of landfill and reduces the carbon impact by 85% as a new device has not been purchased.
Even more, every faulty device which we receive we will attempt to repair through our qualified technicians. If this is not possible, we strip the handsets and shred the boards, which are then collected and melted for re-usage. Nothing ends up in landfill.
Packaging
All packaging we use and provide is 100% recyclable. The only plastic item you may see is a DPD bag, DPD have confirmed these bags are made from 80% reclaimed material and are 100% recyclable. We have also cut out the use of paper, everything is online.
Couriers
The two couriers we use are DPD and Royal Mail. Both have Carbon neutral commitments in place which can be found on their websites.
Donations
We plant a tree with every order placed through Ecologi, not only are we carbon neutral we are giving back (
check out our forest here
). We also donate £1 to the World Wildlife Fund (WWF) as we want to protect the most endangered animals.
Heading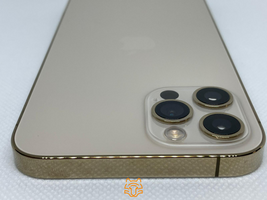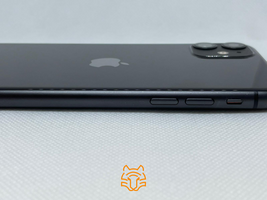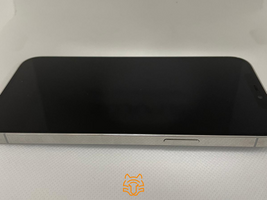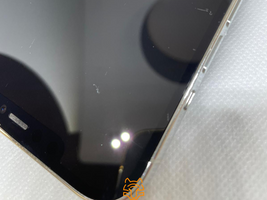 This is our top grade and will look as good as new. As a rule of thumb Grade A handsets will be un-marked, on the odd occasion there may be one very minor mark 1-2mm in length. We will let the pictures do the talking!
This is our second-best quality; devices will be in excellent condition. These tend to have 2-4 minor marks which still are hardly visible when being used. The previous owner has taken great care of this device. We receive great feedback on the condition of these devices, check out these examples!
This is the most common grade due to the nature of it being used tech. Our Grade C handsets tend to come with 5-8 minor marks. The previous owner has still looked after this device very well but some minor marks have appeared over time. You can get these devices at a great price.
Grade D handsets are our final grade. These handsets will come with noticeable marks, such as heavy scratches on the display and/or back glass along with some marks on the chasis. The previous owner hasn't popped on a screen protector or case so the device has developed some natural wear and tear