WARRANTY
All orders placed come with a 13-month warranty (from the order date) just to provide you with that extra comfort when ordering. This warranty will cover any manufacturer faults which occur with the handset.

What is not covered? (Warranty void)
• Accidental damage (cracks, dents to the device. Button or charging faults due to damage)
• Repairs undertaken by third party
• Acceptable battery life depletion
• Any handsets that have been jailbroken/rooted
• Liquid damage
• Damages to screen (i.e. screen burn, fading, discolouration)

To make a return please click 'make a return' at the bottom of the page. You will then be able to submit a return and we will approve/reject according to if the warranty is valid via the terms above.

If your return is approved, we will provide you with a free returns label to return your device to us. Once received we aim to process all returns within 2 working days. We will then either refund, return or replace the order (next day delivery) depending on your desired outcome.

If we receive your device and the warranty is void, we will return your device to you free of charge.
RETURNS
We get it, sometimes what you have ordered just isn't what you expected, or you have changed your mind and just want a refund. As long as we receive the item back in its original condition, we accept returns for free.
If you return the item and request a refund within 28 days of the item being delivered to you, we will provide a full refund back to the original payment method.
We aim to process all refunds within 3 working days of receiving the returned item. If you are facing any challenges with returning your order, please reach out to us ASAP.

After that?
Unfortunately, after the 28-day period we don't accept returns for unwanted items. If your item develops a fault after this period, you will be able to return the order free of charge and we will look into either repairing or replacing this item. This warranty period lasts for 13 months from the order date.
How do I return something to you from the UK?
• You can return items for FREE by clicking 'make a return' at the bottom of our website.
• Enter your order number along with your email address.
• Select the items you are returning the reason you are returning them to us.
• Please ensure all items are sent back in their original condition if returning for refund. If you are returning due to technical faults, please ensure the item is not damaged otherwise your warranty is void.
• Once the form is completed, we will approve/reject the return request.
• If approved, you will be emailed a free returns label from us to return the item.
• Please ensure the item is well protected to prevent damage in transit.
• To track the status of your return please click the make a return link at the bottom of the site.
Have you received my returned items?
To view the status of your return please click the 'make a return' link at the bottom of the site. If you require further assistance, please contact us directly and we will gladly help!
Can I return an item for a repair or exchange instead of refund?
Yes of course you can. When you are processing your return through the make a return section, please let us know your preferred outcome. We will then ensure this is followed through for you.
How does a refund work if I have paid via Klarna?
If you have paid via Klarna and begun making your repayments or haven't got this far yet, don't worry either way is fine.
If you haven't made any payments yet we will simply close your agreement down with Klarna.
If you have made repayments all payments made thus far will be fully refunded and the remainder of your agreement will be closed.
What should I do if my refund is incorrect?
We're really sorry if we have made a mistake with your refund!
If this is the case, please get in contact with us and we will sort this out for you right away. Please provide us with your order number so we can assist you.
Do you refund delivery charges if I return something?
If you have paid a delivery charge you will be reimbursed this in full when your order is refunded.
What happens to my refund if my card is no longer in use?
Your refund will still go back onto the card details provided with your order as long as the account is still open. If you are facing any challenges accessing these funds, we would advise contacting your bank. Unfortunately, we cannot refund your order to a different card.
How do I return something from the Channel Islands or the Isle of Man?
How long will it take to receive a repair or replacement?
How long will it take to receive a repair or replacement? We aim to process all returns within two days of being received. So along with the return of your parcel us and us shipping the repair or replacement back we aim to have this whole process wrapped up in 5-7 days.
NEED MORE HELP?
Contact our friendly team by clicking below!
Heading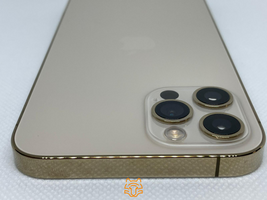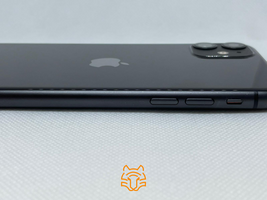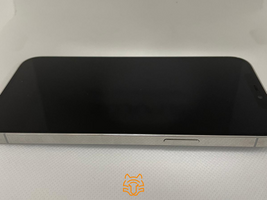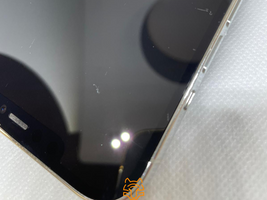 This is our top grade and will look as good as new. As a rule of thumb Grade A handsets will be un-marked, on the odd occasion there may be one very minor mark 1-2mm in length. We will let the pictures do the talking!
This is our second-best quality; devices will be in excellent condition. These tend to have 2-4 minor marks which still are hardly visible when being used. The previous owner has taken great care of this device. We receive great feedback on the condition of these devices, check out these examples!
This is the most common grade due to the nature of it being used tech. Our Grade C handsets tend to come with 5-8 minor marks. The previous owner has still looked after this device very well but some minor marks have appeared over time. You can get these devices at a great price.
Grade D handsets are our final grade. These handsets will come with noticeable marks, such as heavy scratches on the display and/or back glass along with some marks on the chasis. The previous owner hasn't popped on a screen protector or case so the device has developed some natural wear and tear